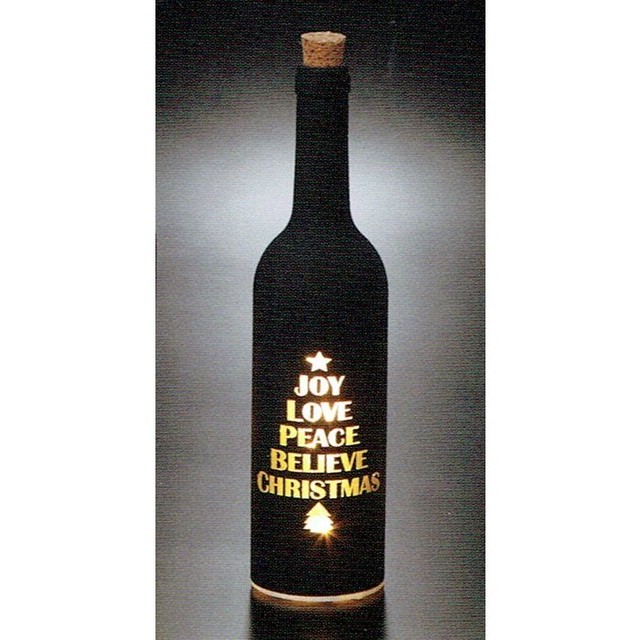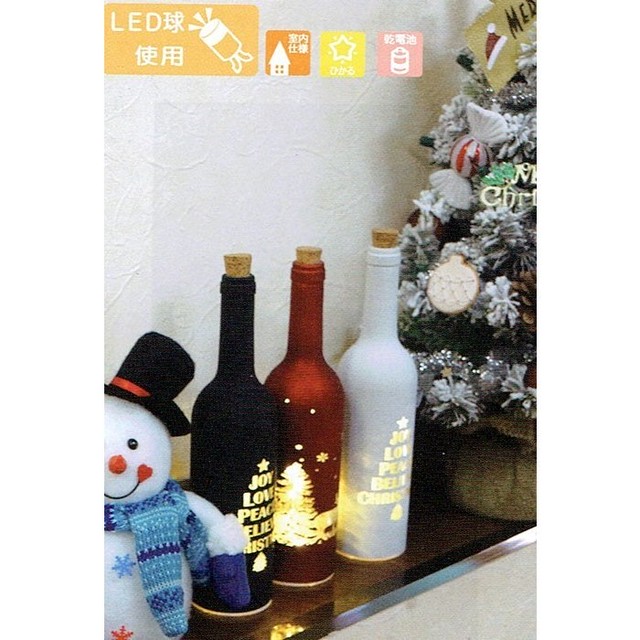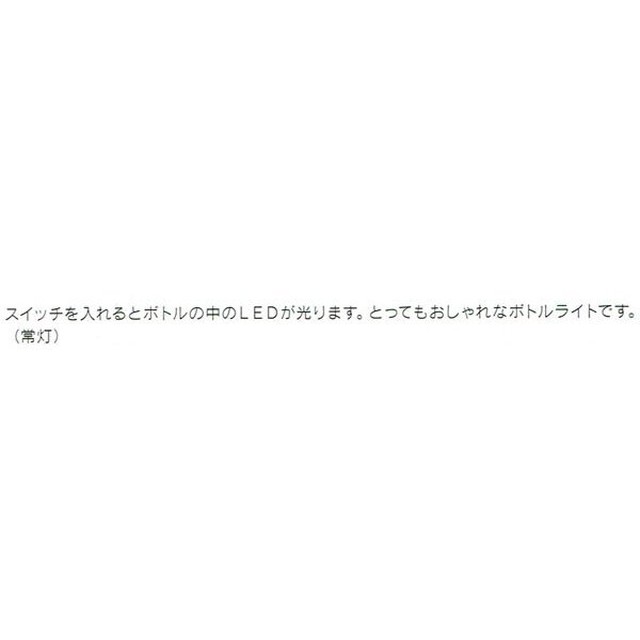 LEDインテリアボトルライト(ブラック) WG6737BK
*This item will be delivered on 1/21(Thu) at the earliest.
Japan domestic shipping fees for purchases over ¥ 20,000 will be free.
Shipping fee is not included. More information.
● 室内仕様
● スイッチを入れるとボトルの中のLEDが光ります。
● 光らなくても室内装飾になる、おしゃれなボトルライトです。
● 常灯
● サイズ:約7x7x29cm
● 単四電池3本使用(別売)
(展示一例イメージ画像含む)





※離島にお住まいでご購入ご希望の方は
別途配送料(2800円)がかかります。
「配送上について(離島)」の項目もご選択下さい。


※This product cannot be shipped internationally.

Add to Like via app
Reviews

(0)

Shipping method / fee

Payment method